I think it is about a time for another giveaway!
I decided to start Xmas topic in early November, because the post service might take quite a time to deliver the cards to you, and then to your friends or family.
So, if you want to get the cards, press "Continue reading" to find out more about how to participate:
There are 5 cards that I am giving away this time: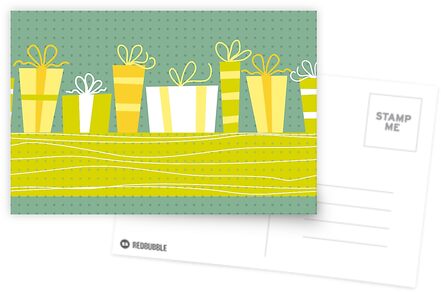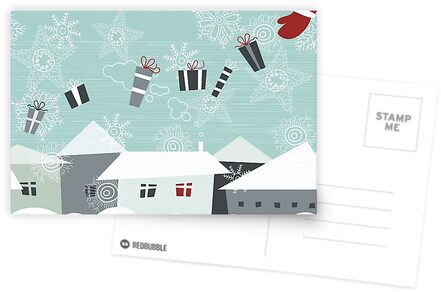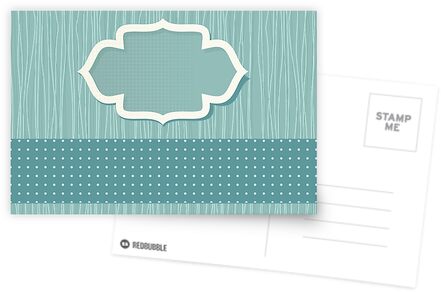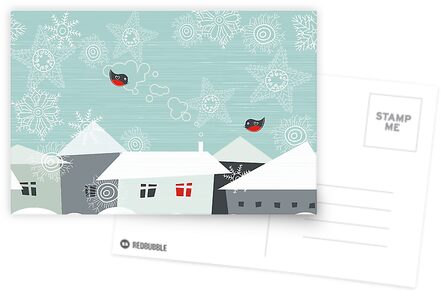 Two of these cards are more of card templates which go very well with the greeting stickers or just hand written greetings on:)
If you want to get these postcards for free, you will have to either:
1) Facebook like this post/ tweet;
2) Leave the comment in the comment section below;
or
1) Like Anastasiia-Ku on Facebook;
2) Tag yourself on this picture;
3) Share this picture.
If you do both, your chances to receive the cards automatically increase, as I will count you twice:)
You have two weeks to do either of these, and I will randomly select the winner November 17:)
Good luck!
______________________________
You can also purchase all these cards as well as greeting stickers from my RedBubble page. Check out for the 5-20% dicounts for the products in the description section below the images!
Almost all greeting stickers are 20% off; and if you buy 6, you pay for 3 only (RedBubble rule:) ).
Click here to find out more about RedBubble discounts, cards and stickers:)
______________________________
Thank you everybody for participating and the winner is Liza Skott ("love your work i thinki i have done everything to get put into the draw hugs liza xx")! Congrats Liza!