---
Transparancy is a very beautiful effect that is nice to use for drawing tender floral backgrounds or patterns.
But for many microstocks you will have to upload 8-compatible .eps file, which means you can't use Transparancy tool.
In this post I will tell how to create a transparancy effect not using Interactive Transparancy Tool in CorelDRAW.
---
This time I am very happy to interview Rob Colvin – one of the most experienced artists I've ever talked to! His images are so energetic and powerful, yet Rob's style totally takes my breath away with its magical dreaminess and calmness.
In this interview Rob will tell us about his drawing experience and will share lots of tips of how to improve your acrilic and oil drawing techniques, as well as imitating acrylic paintings in Photoshop.
Click Continue to read more about Rob:
---
Hello!
Today I am very excited to interview Samuel Chesterman (aka Sammyc) – a successful iStock illustrator who's got an amazing unique style and whose concepts are just so very clever that I can spend hours looking at them!
Find out more about Sam at a jump:
---
This grungy banner with wings can be used in any of your designs from the t-shirt to the website.
To download it for free, press "Continue".
---
A new set of vector illustrations available exclusively for Vector Premium members. In this pack you will find a great selection of cute models relaxing on the beach. As the summer is coming soon, they are just perfect to be used in your tourist or vacation posters, adverts, stickers, or postcards. Learn more at the jump!
---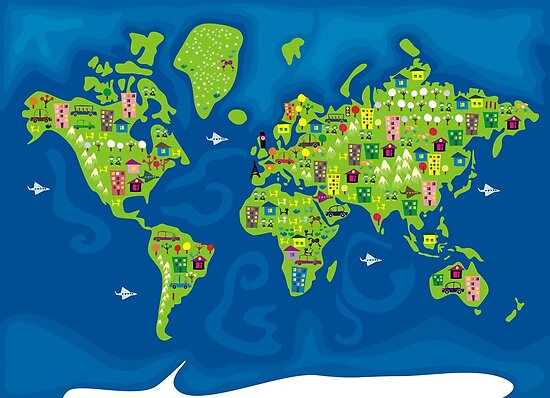 Do you want to get 5 cards from the cartoon maps series for free?
It's easy! Just follow the steps:
---
Cartoon Map of Europe. Group exhibition in a popular cafe in Tianjin.
---
Free glossy vector icon of the Earth. Click 'Continue' to download it.
---